What is Documentary Family Photography?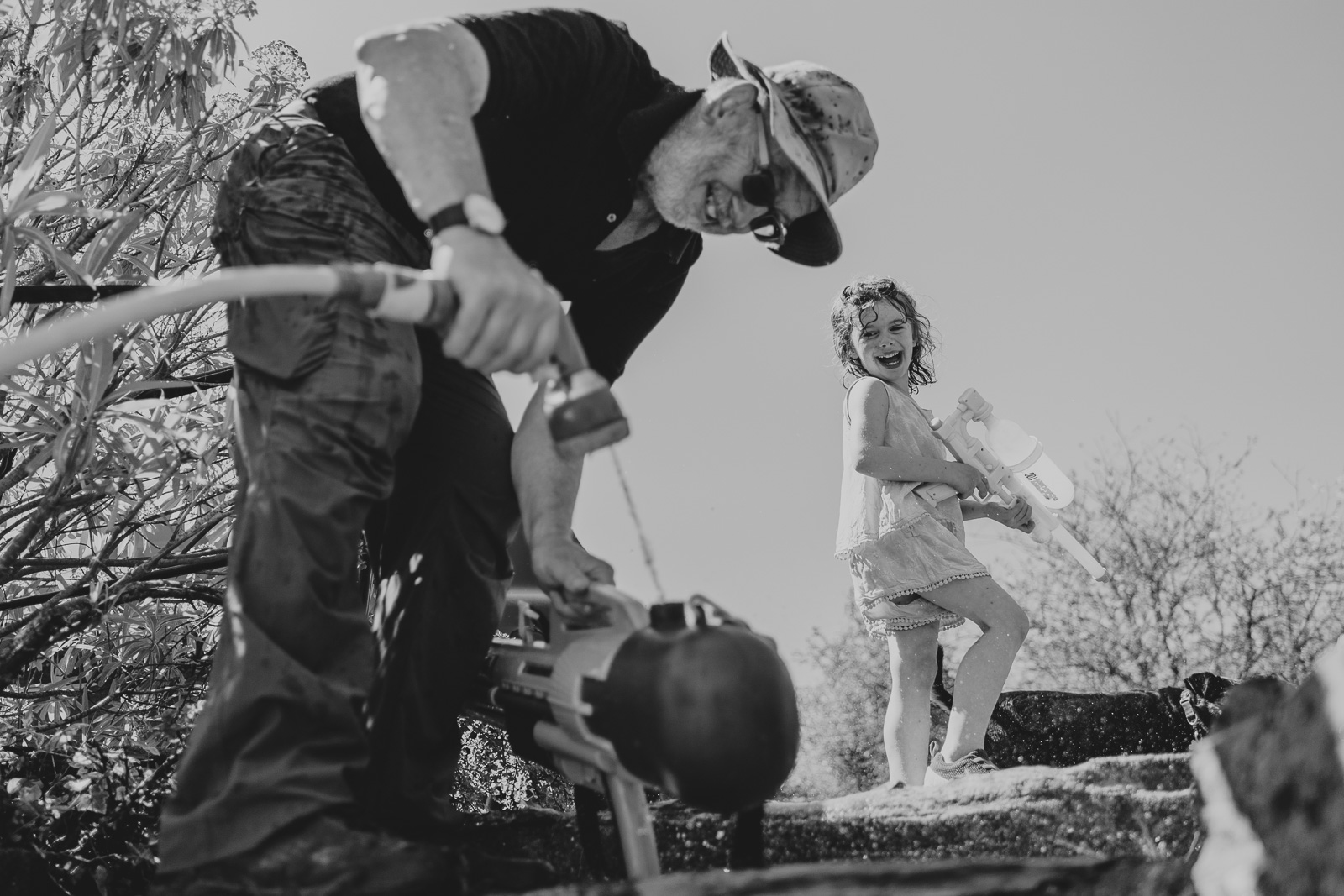 Documentary family photography (also known as reportage family photography or family photojournalism), simply put, is about capturing the real, natural moments – not posing you, not setting you all up in front of a fake white screen and getting you to grin at the camera; but rather capturing you, being you.
The way your son throws his head back as you're tickling him; your daughter's grimace of concentration as she's trying to get her school tie on just right; grandma's look of intense pride as she watches her grandkids play in the garden; mum and dad holding hands as they wait for the ultrasound scan – these are all real, natural moments that documentary family photography captures.
It's all about the moments that matter. In years to come, these photos will mean more and more – and because they've all been taken without any posing, without staging anything, you'll look back on them and remember how you were feeling; not what you were told to do by the photographer.
It isn't just the 'big' moments
Although, of course, capturing your son's 10th birthday party is a great idea, or your parents' 25th wedding anniversary celebration – documentary family photography is not just for these big 'life events'. Indeed, it's the smaller, 'day to day' type things that we often forget to photograph ourselves, but which really make your family, your family.
That's why, as well as capturing one-of-a-kind events like the ones mentioned above, a lot of documentary family photographers also offer longer sessions, where they'll be around you and your family for multiple hours (or even a full day), and often on a very 'normal' day, too.
These are sometimes called 'day in the life' sessions, and the photographer is capturing all those little moments – your kids brushing their teeth (or attempting to get out of brushing them!), the frantic-search to find a lost shoe before leaving the house, Dad having a little afternoon-nap in front of the TV, the mum-and-daughter baking session – capturing all the things that make you all unique.
Find your Family Photographer
Here at This is Reportage: Family, we have the very best documentary family photographers in the world, and we celebrate both the individual moments (with our Reportage Family Awards), and also series of images (15 – 20) of a single family (our Family Story Awards).
You can browse all our family photographers over here (where you can also sort by location).
Photographers, are you interested in joining us?
There are lots of benefits to This is Reportage: Family membership, including an unlimited number of images on your profile, 60 Reportage Family Award entries per year (for individual moments), 18 Family Story Award entries per year (for a series of 15 – 20 images of a single family), exclusive discounts on family photography related products/services, access to our members-only Facebook group, free entry to our meetups and parties, an exclusive discount on membership on our sister-site, This is Reportage (for documentary wedding photography), and more.
Entry to our first ever Awards is by 23:59 BST on 24th July 2020.