Family Photography Tips and Education
Although we only just launched a few weeks ago, education and family photography tips will be a huge part of This is Reportage: Family – because, as well as wanting to show the world the skill and artistry of the very best documentary family photographers, we also want to help each other; to grow, to improve, to expand our skill set.
So, our roadmap includes lots of different types of family photography tips and guides, including totally exclusive video content. Today, we're very excited to announce our very first educational video – a 75 minute talk with the fantastic Anna Hardy (who is also one of our judges for our very first Awards Collection), on her '10 Top Tips for Family Photography'.
Members can watch this video right now by clicking the link below the thumbnail. Not yet a member? Find out all the benefits – which includes lots more videos and tips to come in the future – and join us.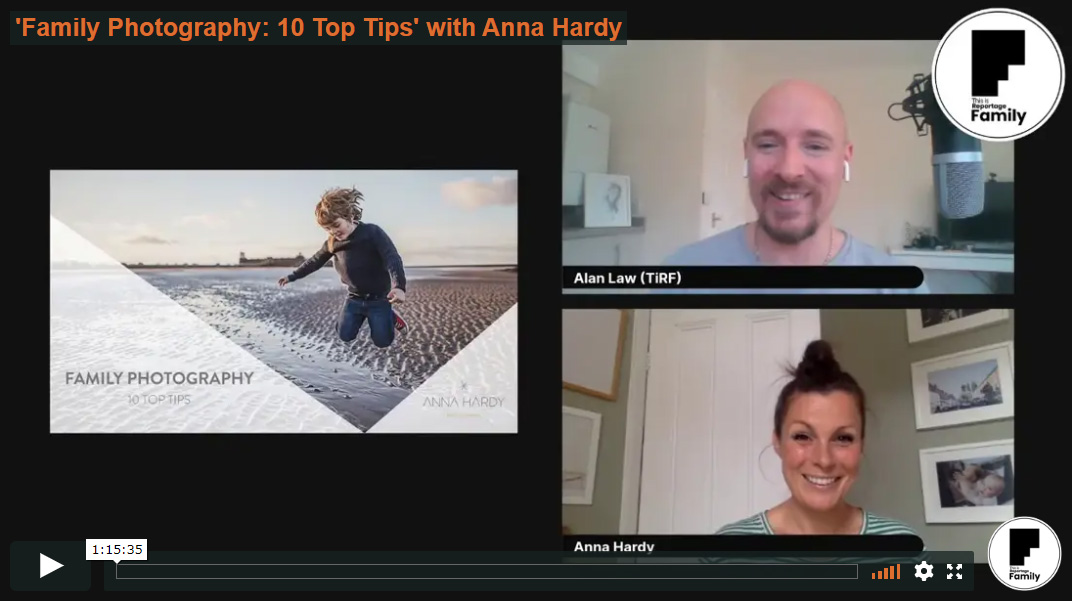 Anna Hardy
'Family Photography: 10 Top Tips'
Never seen before content
Members click here to watch