This is How: 'Generations' by Tobias Löhr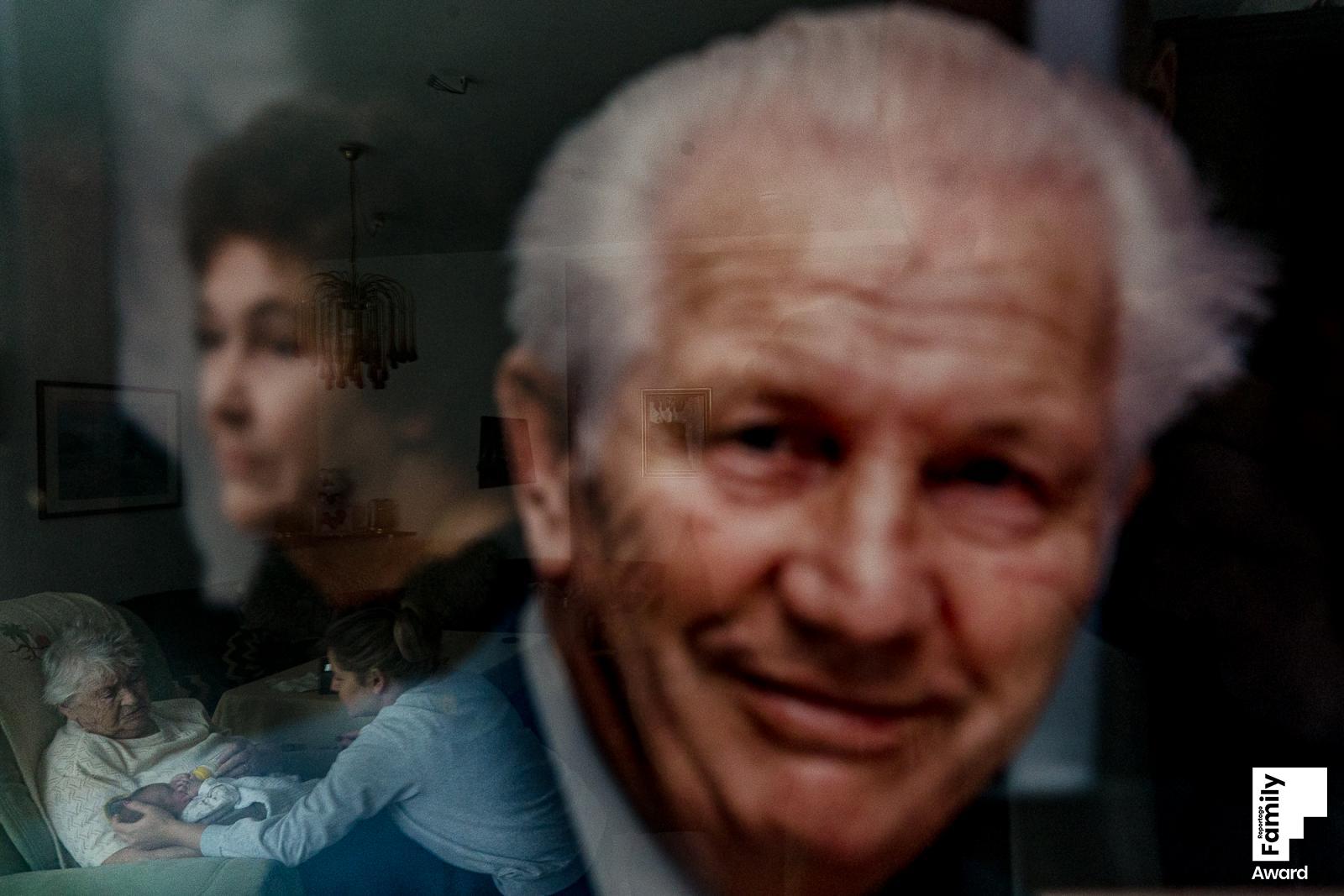 Ever wondered how certain award-winning images were captured? Well wonder no more! In a new series here on This is Reportage: Family, we're asking some of our members exactly how they 'got the shot': Welcome to 'This is How'.
It's an honour to kick off this regular feature with the brilliant Tobias Löhr. Based in Germany, Tobias was in our Top 30 Photographers Worldwide for 2020, as well as 20th in the world over on our sister-site for wedding photography, This is Reportage. Tobias has also appeared on our Podcast. Today, he's telling us exactly how he captured one of his Reportage Family Awards – a great lesson of observation, patience and more…!
**********
"This is a very personal picture. It shows my wife and my little son together with the grandmother of my wife.
The photo was taken in the grandmother's apartment shortly after our son was born. It was the first time that we showed the baby to her and she was very emotional because of that.
Many pictures hang on the wall in the apartment. Among other things, a picture of the grandmother's deceased husband. In the photo she can even be seen in the background. I looked at the picture and I saw that there was a possibility for a reflection shot.
Now I had to find a spot to hide myself (I didn't want to be in the picture) and to bring it all together. Since the picture has several layers and I wanted everything to be clearly visible in the photo, I had to close the aperture quite a bit. I waited for the moment when my wife put our son in her grandmother's arms. That was the perfect moment for me. It's a whole story in one picture. The story of a family with birth and death. The grandfather looks on from above with a smile on his face." – Tobias
**********
Find out more about Tobias and his work on his TiR:F profile or his website.
We will be featuring more of these 'This is How' pieces soon, so check back often to read the backstories about how certain images were taken.
You can also check out our family photography podcast if you want to hear the actual voices of our members too! They share so much – including tips on shooting, composition and business, but also lots about them as people, too; their stories, the mistakes they've made, what inspires them, and so much more.