Missed it live? Members can now re-watch our 1st Photo Critique!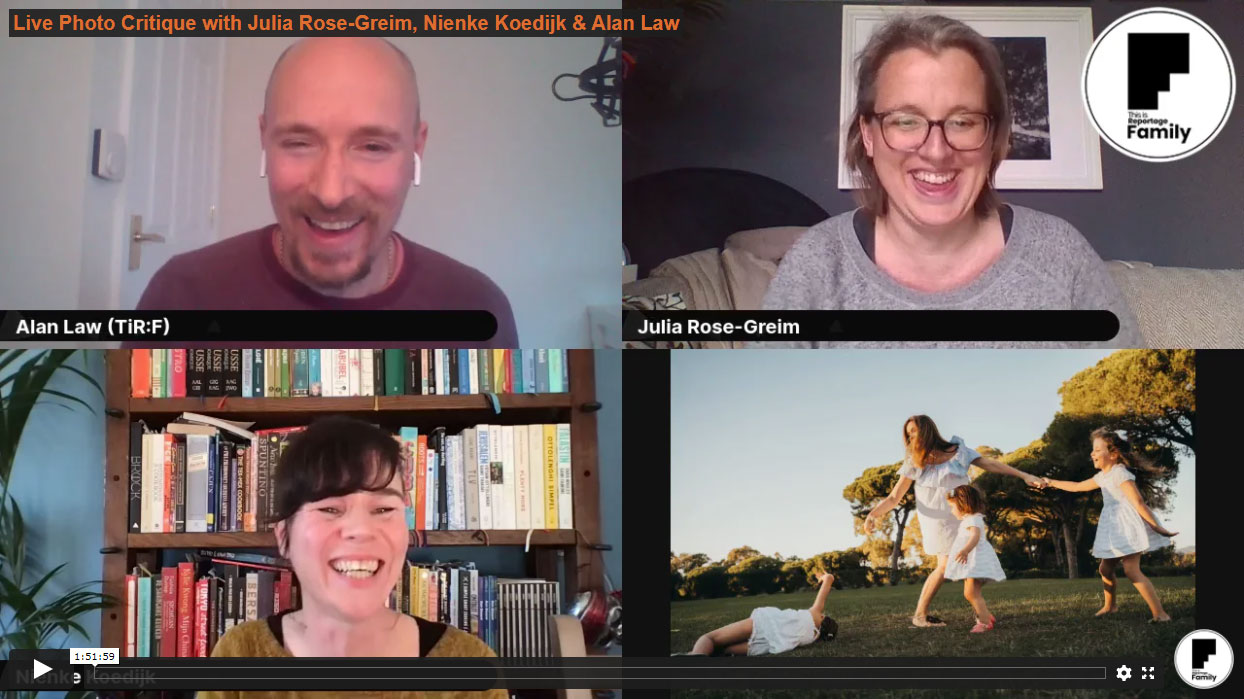 The exclusive re-watch of our very first Live Photo Critique is now up in our members' area! This is the *only* place to watch if you missed it live (we remove our live videos from Facebook an hour or so after the live session has ended – only TiR:F members are able to re-watch the video at their leisure).
This was *such* an interesting and fun session, with the fab Julia Rose-Greim and Nienke Koedijk sharing *so many* brilliant insights and advice in this almost-two hour session; so good – thanks so much to them both!
Thank you if you submitted some work to be critiqued on the session, of if you joined us live and contributed your own thoughts and critiques; we all had a really great time, and learnt lots too. We will aim to do more of these live critique sessions in the future as well 🙂
TiR:F members can now watch the video by logging into their TiR:F account, and then visiting this link. (You must be logged in to your TiR:F account for that link to work).
We now have almost 8 hours of exclusive members-only videos.
Not a member? Get instant access to this video and many more benefits (including 60 Reportage Family Award and 18 Family Story Award submissions per year, an unlimited number of images on your profile, invites to our parties/meetups, and much more) by joining us.
The deadline for our next round of Awards is just days away: Submit by 23:59 BST on 24th May 2021.